Good Morning, Monday.
Calling all brides looking for their perfect walk-down-the-aisle shoe!
Here are a few ideas for you to enjoy.  Name brands too!  Click on the images for more detailed information and to get your hand on a pair for your dream wedding.  Every bride deserves to be dolled-up from head to toe.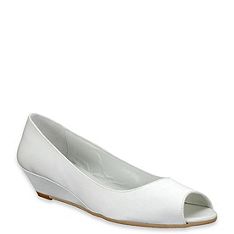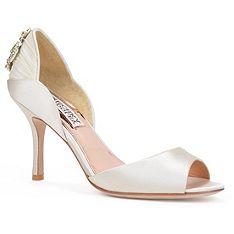 For the ladies who are getting married outdoors and are worried about their high heels sinking (and it pains them to not wear heels!)
, there is a brilliant solution.  I also wore these on my wedding day, as I was married on my own property under a willow tree.  Starlettos are an outdoor Bride's best friend!
Happy Shoe Hunting!
Follow on Instagram for updates! @carrkristine