DIY Wedding, or weddings on a budget can still be creative and full of life!  It's all in the details, I can't stress that enough.  The more details you have in a DIY or Budget wedding, the more customized and personalized it becomes.  Favours are just one of the many ways to achieve personal touches and here are three ideas for your DIY Wedding Favours!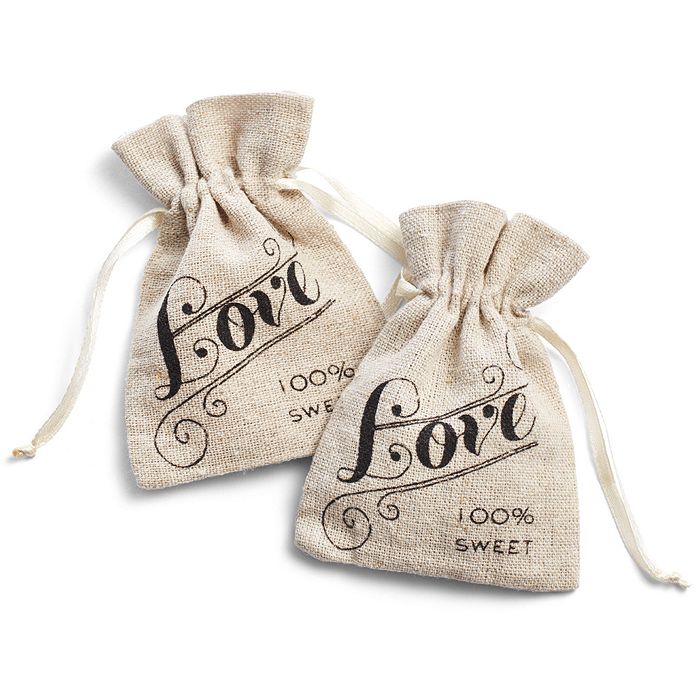 For those with a wedding full of charm and vintage flare, having mini jute or burlap bags with loose leaf tea in them would be great for your theme and something your guests can enjoy after the wedding.  Not only that, you can also customize the tea!  Either as a signature blend to represent your wedding or made specifically for every guest according to their personality.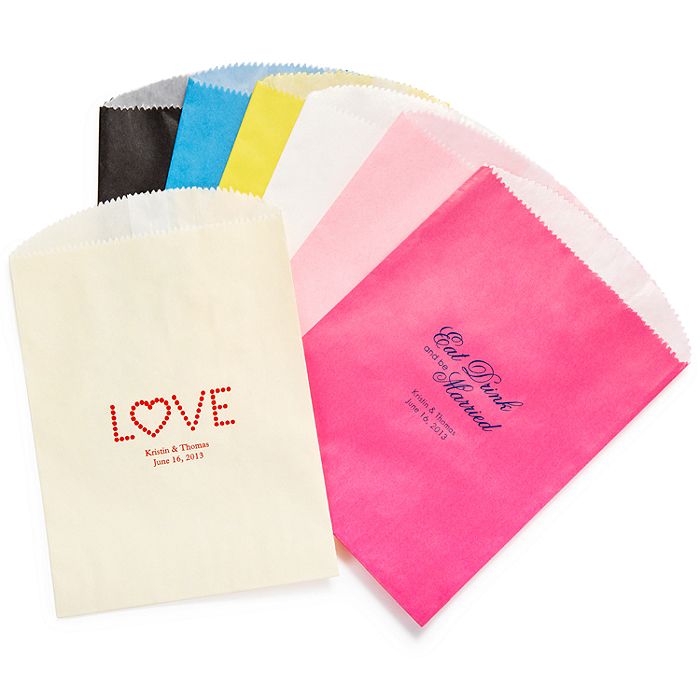 A DIY Wedding full of fun, colours, and celebration. Personalized glassine bags for a favour station is a perfect way to send your guests home with treats that they love!  Either for a sweets station, a candy bar or a popcorn table with customizable flavours; the ideas and possibilities are endless.  These personalized bags are a simple and perfect DIY wedding touch for your guests to have the favours as part of the festivities of the night.  Who doesn't like packing a goodie bag to bring home?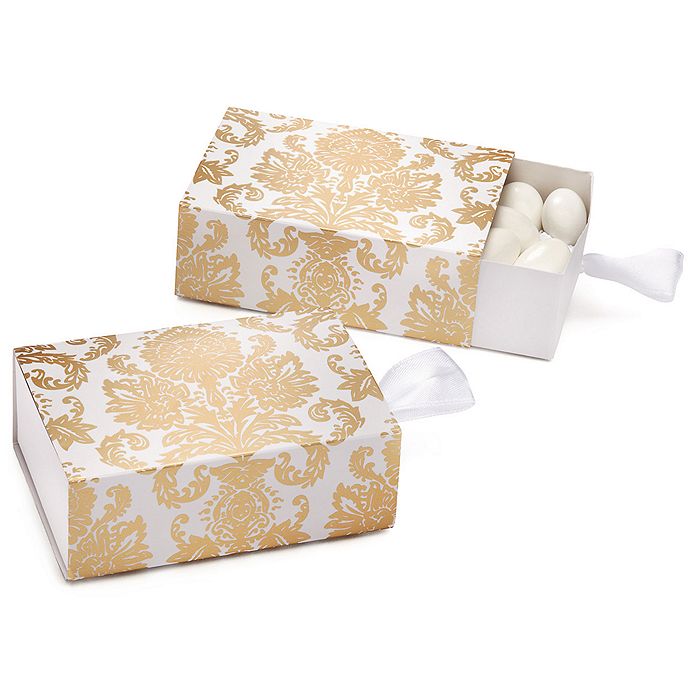 If you are planning a more glamorous, elegant or classic wedding, than choosing a favour box to suit this theme is perfect to carry out your vision.  Gold accents are very much a favourite of mine and I predict we will see a lot of this in wedding for 2015!  When planning your wedding, your DIY touches can reflect things are are on trend for the season, just like the beautiful box.  You can fill it with anything you would like: Mints, chocolates, a gift, or something home made.  Again, let your creative juices flow.
 Let your inner imagination go with your DIY projects.
Invite your girlfriends over, pop some champagne and start crafting.
Above all, have fun!
Happy Planning
@carrkristine